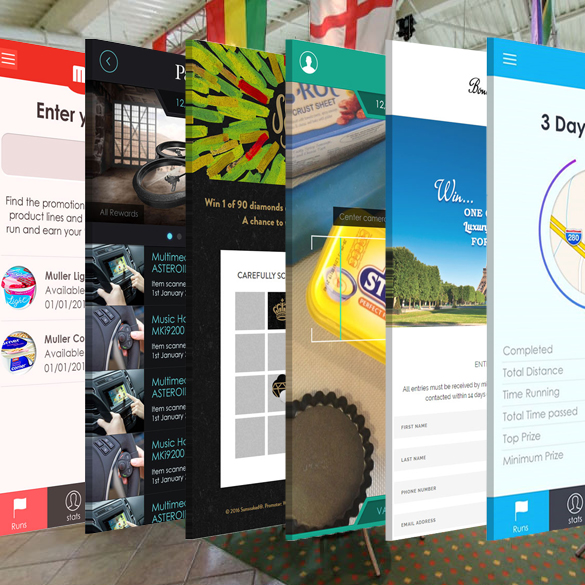 Our Promotion Toolbox Platform
Solving your campaign's technical challenges
Choose any combination of our range of online and offline promotional tools, or work with us to develop unique mechanics for your campaign.
Protect your campaign through our risk-managed solutions, and take advantage of our extensive experience in building brand recognition and sales uplift across multiple sectors.
See below for some examples of our technology.